Looking for a list of the best sex toys? This is my personal recommendation list, broken down into categories. To earn the title of "best sex toy" it has to get me off–and if it can get me off, it can get you off. As you can see, for vibrators, power is king in my book. I prefer rumbling, deep vibrations that don't make you itchy or numb. You might also hear others refer to items I've listed as "moderately intense" to be very intense. It's all relative. Once you've tried certain vibrators, you know what intensity really feels like!
If you're not looking for powerful vibrations, then you should email me for a better recommendation. Most of these link directly to my review of the item. If I've not written the review, some will take you off-site to Shevibe.com.If you're new to sex toys (or even just at a loss on what to choose), and have question, please email me! I'll gladly help you figure out what to buy and what to avoid. Contact me for help!
See also:
The Best Sex Toys for External Use Only:

The Best Sex Toys for Internal, Multi-Use, or Dual-Stimulation:
 Still Awesome, but less intense:

Straight or Harness-Compatible Dildos
G-Spot / Extreme Curve Dildos
Best Kegel Exerciser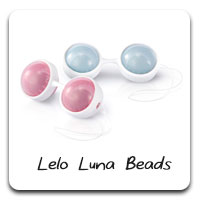 Best Toys for Penises or Prostates
Best Affordable Sex Toys for Beginners ($50 or under)
These are where I'd recommend absolute newbies start. I know there's not a lot of vibrator choice here, and that's because I won't recommend stuff that's utter crap. Hopefully OVO gets some competition for decent vibes under $50 to increase the selection pool. All of these prices and items are available from Tantus direct or Shevibe.com. If you're outside the US, I'll be compiling a separate list based on what I can find for UK and Canada, as not all of these are available outside the US. 

 I've reviewed a lot of sex toys. I have so many, in fact, that I have a backlog of items to review. You can find my complete list of reviewed items here.
You can easily buy sex toys online, but you have to do your research. Just reading the buyer reviews on the sites (if they have that) isn't enough. I firmly believe that some sites forge those glowing reviews. Go with a site that lists reviews from both buyers and "pro" reviewers, such as EdenFantasys (and then buy from SheVibe). Better yet, search for your toy in question at Pleasurists and Sex Toy Society and read a bloggers review. Make sure you read more than one review because we all like different things, and, something I hate, somebody else could love! I review a toy based on how it performs in general but also how it performs for me personally. If my preferences don't match yours, then my recommendations might not align to you – so hunt down a few others! A word of caution though: Some blogger reviewers will never publish a negative review and some seem to be a little too heavy-handed with finding a silver lining on even the worst toys while managing to absolutely adore every sex toy – you're not real likely to get the 100% truth from these, so be sure to read more than a couple of their reviews before trusting their word.