Looking for a list of the best sex toys? This is my personal recommendation list, broken down into categories. To earn the title of "best sex toy" it has to get me off–and if it can get me off, it can get you off. As you can see, for vibrators, power is king in my book. I prefer rumbling, deep vibrations that don't make you itchy or numb. You might also hear others refer to items I've listed as "moderately intense" to be very intense. It's all relative. Once you've tried certain vibrators, you know what intensity really feels like!
If you're not looking for powerful vibrations, then you should email me for a better recommendation – I love powerful, rumbly vibrations. Most of these link directly to my review of the item. If I've not written the review, some will take you off-site to Shevibe.com. If you're new to sex toys (or even just at a loss on what to choose), and have question, please email me! I'll gladly help you figure out what to buy and what to avoid. Contact me for help!
See also:
The Best Sex Toys for External Use Only:

The Best Sex Toys for Internal, Multi-Use, or Dual-Stimulation:
 Still Awesome, but less intense:

Straight or Harness-Compatible Dildos
G-Spot / Extreme Curve Dildos
Best Kegel Exerciser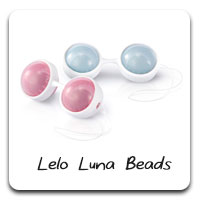 Best Toys for Penises or Prostates
Best Affordable Sex Toys for Beginners ($50 or under)

I recently expanded upon this section and wrote a whole post, which lists out 35 Sex toys for Under $35 and then has a section in it for some "upgrades" that are available if you can spend up to $50.