Lelo Sona Cruise Review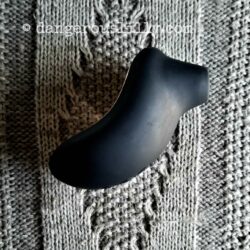 Years ago I swore I'd never review another Lelo sex toy, but my commitment to trying most of the Womanizer and Satisfyer toys meant that I had to try the Lelo Sona Cruise, much to my dismay. For now, I can't compare the Lelo Sona Cruise to the regular Sona but I feel like my assessment of the Sona Cruise is going to be enough and I really don't want to go through the rigors of testing two of these horror shows. I've disliked my experience from first to last.
I was so extremely skeptical of Lelo's claim to be doing the pressure air technology different – by incorporating sonic waves, aka sound waves – that I had to feel it for myself. Let me be clear, though: I still don't support Lelo and I never will – I broke up with them years ago and my decision has been reinforced by their marketing choices and that terrible, troubling condom. I 100% feel that you can get an equal or better identical product by choosing Womanizer or Satisfyer over the Lelo Sona or Sona Cruise. Yet I'm still spending nearly 2,000 words talking about an inferior product that has made some people bleed because I'm thorough, damn it.
The Lelo Sona Cruise is…Sonic?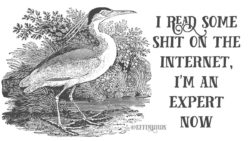 Lelo's ad copy says: "SONA Cruise is a sonic clitoral massager. That means it doesn't rely on vibrations like a conventional sex toy. Instead, it uses sonic waves and pulses to stimulate the entire clitoris – not just the external part you can see and touch." 
I'm side-eyeing that real hard, folx. They're right on one thing, it's not relying on vibrations. Neither does the Womanizer brand or Satisfyer brand of pressure air pulsators. So basically Lelo is claiming to use SOUND. 
Yes, there is sound – there's always sound. But I can see and feel the little fluttering gizmo that is producing the air pulse sensations, and it is just like the Womanizer and Satisfyer models. Do they feel the same? Mostly, yes. I think that the Lelo Sona Cruise is more intense right off the bat (not a great thing in my book) but I believe it's because there's less physical space between the fluttering motor and the point of clitoral contact. The nozzle is also thinner inside in width than most Womanizer and Satisfyer models; I noticed that that aspect also leads to a more intense sensation, like I saw in the Womanizer 2GO. For comparison, the inside width of the Lelo Sona Cruise nozzle is .454 inches or 11.53 mm, and it is circular – the smallest width of the oval Womanizer nozzle is 12.3mm.
Despite their "sonic" claims I cannot feel any discernible difference, other than initial intensity, from Womanizer and Satisfyer models. Yes, due to designs there is varying sensation between all of the Womanizer and Satisfyer models — some more intense, some less, some more thuddy, some more shallow/buzzy. A few people have reported to me that the Sona worked for them where a Womanizer or Satisfyer did not, but I don't know why – maybe it's an intensity thing? So yes, the short distance and narrow opening means the Lelo Sona Cruise is more intense right away compared to some other models, but I do not think it feels different enough to warrant the "sonic waves" claim.
What is this Cruise Control Bullshit?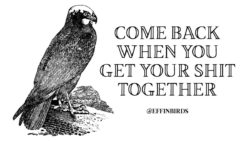 "Specially developed by LELO and exclusive to SONA, Cruise Control is a feature that reserves 20% of SONA's full power during normal use, so that when SONA is pressed hard against the body and the motor begins to drop power, that extra 20% is unleashed so that there's no reduction of intensity. It's not a setting, it's completely automatic, and it eliminates the single most common complaint against pleasure products."
That…..It's….That is not a Thing That Happens in these types of sex toys. I've never experienced a drop in motor power if I pressed a Womanizer or Satisfyer harder against my vulva. Not once. Yes, it feels different and maybe a little less intense but that's not what they're saying here. They're saying specifically the motor drops power. Typical to Lelo's infuriatin marketing tactics over the last 5 years they are inventing problems that don't exist and then "solving" them. Yes, a traditional vibrator will see a power decrease as more pressure is applied but we've already established that this is not a vibrator. 
In practice the Cruise Control is simply infuriating and reminds me of the problematic Smart Wand's "SenseTouch" which would supposedly increase the vibration the harder you pressed, except that many users found it would act erratically. I experienced that same erract behavior when using the Lelo Sona Cruise – sometimes it would seem to increase, and sometimes it would decrease. Sometimes the increase wouldn't stop even when it was literally not touching my vulva, when I had it just hovering over my clitoris because the sensations were too intense.
Cruise Control is trash, for me. I don't want to guess at the intensity level I'll get – I want to have control over it. That's why there are various intensity levels! Pick the one you want! I want it to stay at a lower intensity on the lower levels until I'm ready for something more. I'm actually laughing at the disparity in their name choice for this "feature".  Cruise control in a car means you maintain the same speed so congratulations for naming it like you're in Bizarro World.
I would hate the Lelo Sona about 20% less because it lacks the useless, horrible Cruise Control. So if you must, just get the regular Lelo Sona. But, I mean, still don't get the Lelo Sona.
Patterns? What Fresh Hell is This?????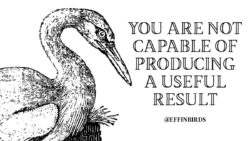 Patterns. They're controversial but most people don't like them. They are the bane of my existence, they are the thing I almost always accidentally turn on and then frantically try to reverse. Patterns are what I only resort to if I'm trying to fool my clitoris into thinking the vibrations are more rumbly or more intense than they are, and it nearly never works out for me.
The Lelo Sona Cruise buttons are closely-aligned and difficult to distinguish by touch alone. Given how un-ergonomic I feel the entire design is, combined with the diminuitive size I hate, I'm usually pushing the wrong buttons. Entering into patterns on a pressure air sex toy, one that is already intense, is akin to that burst of pain you feel when you consume a hot or cold liquid and you have dental pain. That sharp, wrong-feeling, nerve-zapping makeitstoppppp feeling is what I felt any time I accidentally went into patterns.
To be honest, this feature alone would be enough to make me never pick up the Lelo Sona Cruise again, but wait…there's more.
It's Painful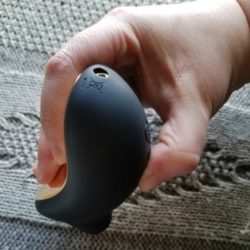 The Lelo Sona Cruise caused me pain in two unexpected ways. The first was while holding it. It's a combination of the size, the button placement, and the weird way the body of it bends away from you where the controls are. Every press of the button would rock the nozzle away from my vulva so I needed to keep an anchor on it by pressing my fingers around the back, and lower. It is awkward to hold in ways that straight-bodied models like the Pro40 or Satisfyer Pro 2 are not. I would actually rather use the potato with the pokey button, aka the Womanizer Pro 500 Deluxe Whatever They're Calling It now.
The second way the Lelo Sona Cruise is painful to me took some time to figure out, and I may not have understood what was happening without Aurora asking me specifically if I'd ever heard of anybody bleeding after use. By the time she asked me I'd forgotton about this thread on Reddit where multiple people reported bleeding after use, and a few others on Twitter mentioned bleeding1. I can't say that it made me bleed because I never paid attention (and didn't know what was happening at the time) but I know that it cut my vulva a bit or irritated it to the point of localized pain. The last few times I used the Sona I had to pee shortly after and noticed that when I wiped, it hurt. Like an open cut. It wasn't excruciating so I ignored it. I didn't connect the two facts until I used it again after Aurora's question and it hit me.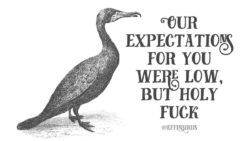 The culprit is the short distance between the exterior opening of the nozzle and the "flappy bit" motor inside the nozzle that causes the air pulsation. No other pressure-wave sex toy has this short of a distance – not even the smallest Satisfyer or the smallest Womanizer. There is, without a doubt, a short enough distance between the edge of the nozzle of the Lelo Sona Cruise and the motor to allow a clitoris or labia to come into contact with semi-moving parts. I say "semi-moving" because there is a squishy skin-like membrane over the flappy bit. It's not like there are sharp edges but it is enough to cause irritation to my vulva/clitoris.
How short of a distance? When the motor is on, the distance is halved; if I insert my pinky finger then it's just equal to the distance between the tip of my finger and the base of my nail bed aka 7.8mm or .3 inches. That's it.
This is ridiculous.
How the Lelo Sona Cruise Compares to Other Brands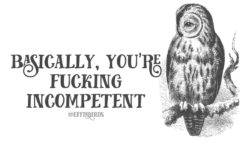 Given Lelo's penchant for drastically overpricing everything they sell I'm absolutely shocked that the most expensive Sona is still considerably less expensive than the Womanizer brand. That said even though I strongly prefer and recommend the Womanizer brand over the Satisfyer brand I still would rather see you get a Satisfyer than a Lelo Sona.
Unlike the Womanizer and Satisfyer products, the Lelo Sona Cruise does not have a removable silicone nozzle for easier cleaning. Yes, this means that the Lelo Sona is covered in silicone (except for the large plastic plate on the backside) but it's not a "good feature" to me. Unlike most Womanizer models the Lelo Sona Cruise has only one opening size and that opening is pretty small. This is not a sex toy for larger clits but given it's penchant for cutting up smaller clits, it's not for those either. It's for NO clit.
When we talk about the pressure-wave air stimulators we have to talk about the noise level because despite not having a vibrating motor, these can still get kinda noisy. Lelo would, of course, have you believe that theirs is superior: "It's quiet and restrained – perfect for users who need discretion." Strangely, unlike most other models, the Lelo Sona Cruise gets much more noisy when the nozzle is covered. With most Womanizer and Satisfyer models they are a little noisy until they come in full contact with your vulva, then they are extremely quiet. Check out the Instagram video to hear the strange noises it makes. Also note the sounds you hear after I remove my thumb from the nozzle, you can hear the motor stepping back down in strength.
You'll get much less use time out of the Lelo Sona Cruise, as well. Nearly all of the Satisfyer models give you 2 hours, and many Womanizer models boast use times of up to 4 hours on a single charge. Womanizer also gives a better warranty – 2 Years to Lelo's 1 Year.  I'm not adding the Sona specs to the Womanizer vs Satisfyer guide spreadsheet but you can see how they compare.   
I can't recommend the Lelo Sona Cruise, at all. I hate every single thing about it and feel that nearly any model of Womanizer or Satisfyer pressure air sex toys is equally as good or better. 
Much thanks to SheVibe for providing me with a Lelo Sona Cruise in exchange for my honest review!