Posted by Lilly | 4 Comments
Backstory:  I like to flame test my silicone sex toys, and pretty much do it to every item. When the JimmyJane Hello Touch failed my flame test, I first showed it to some other industry professionals and peers at CatalystCon who agreed with my thoughts that it didn't appear to be pure silicone. I then contacted JimmyJane. Due to their response filled with PR fluff-n-stuff, I publicly mused that I wished I could get a real lab test done to see who was right. When a few of my followers responded that they would contribute, I asked a few peers to confirm/deny my sanity and was told to go for it. I very crudely rounded up enough funding to get a basic test done, "FTIR", which would tell me if the polymers were just silicone, or silicone plus something else. This action spurred on something a lot bigger….To those who donated to fund this test, I thank you from the bottom of my heart. Without that initial support I don't think this would have gotten off the ground so smoothly.

The lab test results for the JimmyJane Hello Touch came in on Friday, April 26th. I really didn't think that the test results would show that it is pure silicone, since there were 4 cases of the product being subjected to the flame test with 2 different results. As I mentioned before, I even showed the torched product to a few others at CatalystCon and they also agreed that in their dildo-torching experience, it didn't appear to be *pure* silicone. However, the FTIR test told us that the product contained no other polymers than Polydimethylsiloxane (silicone) with "No evidence of additives or plasticizers". In other words, the flame test failed us – what we had previously believed to be true, which was that a pure silicone item would not go up in flames, is clearly not always true. The flame test is not quite as accurate as we've thought – while I knew that the flame test was never 100% accurate and that it could not serve as the one true answer, the results I received on the Hello Touch really seemed to indicate to the contrary of the purported material listed. I still don't believe that the flame test is completely worthless; I believe it can still weed out the items that some places like to call "silicone" but are clear and jelly-like in appearance. However, in some cases, you won't be able to tell if your item is pure silicone and the only way to truly tell would be to obtain a lab test result. The FTIR told us about the polymers and that there were no additives, but a more expensive test (similar to what CATT ordered) using a GC-MS would tell us better perhaps *why* our flame tests gave varied results.

So in the absence of a truly accurate Home Dildo Test, what is a sex toy geek to do? Call the Dildologists, of course.
I'm not the first person in this industry who has wished for access to a lab to test for material purity, phthalates, etc. I'm just the first sex toy reviewer who actually said "I'm doing this, NOW". My dear, darling Crista has been part of this industry longer than I have, and she even worked in a sex toy store years ago, from clerk to Buyer, so she's seen it all. She knows first-hand, much more than me, the horrid crap that is out there. Around that time is when CATT came together and did their test, and Crista thought how much she, too, would love to do that. TEST ALL THE TOYS! But the time wasn't right.
The time is now right.
The universe said "Do it now" and Crista's partner, Val Orenda, heard it. He saw "PinkSexGeek" in her prime when they went to CatalystCon together this year, and wanted to help her realize her dreams, and be a part of this world of hers. So before I even knew what was happening, as I was asking Val more questions since he is far more intelligent than I could ever hope to be, it all started coming together. Quickly. A name. A site. Registering as a business. A freakin' Wiki. A forum. etc and so on.
I give you, Dildology.org.

From our Mission Statement:
The sex toy industry is on the rise, yet it remains largely unregulated. Dildology.org intends to provide material verification services and maintain a public database of the results, adding transparency and oversight to the industry while educating the public about the science behind pleasure products. We stand on our own, unaffiliated and uninfluenced, and we are dedicated to protecting the health and well-being of the dildo-loving population at large through education (and maybe a little entertainment).

We will:

accept monetary donations.
accept product donations from third-party retail stores.
purchase products from third-party retail stores.
choose products to test based on community feedback.
send products to accredited labs for testing.
compare the material composition of products to the manufacturers' claims.
share the results of lab tests with manufacturers.
record the results of the lab tests in our wiki.
make our wiki available to the public.
provide other educational resources to the public.

We will not:

accept product donations directly from manufacturers.
test second-hand products – only those acquired randomly from retail stores.
test any product manufactured more than one year ago.
publish opinions about products or manufacturers – only facts.
falsify data, for any reason.
suppress or fail to publish the results of any test.

Read the whole thing here
Dildology.org is a non-profit organization run by 3 broke-ass people who care, and we need the help of lots of other people who care. So we will run by donation. If you want to help us make a difference in this industry, then please donate what you can. Since this will be a years-long endeavor, you can donate a little now and a little later. We don't have any plans to stop. Ideally, we'd like to get 25 toys tested this year and we have a pretty good idea on what most of the 25 will be. You can see our list in the Product Directory section on the Wiki. As you can see, we're not focusing on any one sector or company. We're even going to have a Tantus item tested. We're not always going to be testing things that are suspect. Rather, we are going to be testing a wide variety of materials and manufacturers to amass a directory that will give consumers a pretty good idea on which companies to trust. If you see that more often than not a manufacturer has lied about their material, then you can make an informed decision not to trust their products, if you want. We're not in this to persecute any certain company. We're in this to provide a much-needed service for consumers and my hope is that we will help a few misguided companies as well (in case our results are a surprise to them and they choose to take action at their plant to correct it).
What can you expect from Dildology.org? Everything we do at Dildology will be in the name of science, and science cannot have a bias. All personal affiliations, opinions, etc will be tossed out the window. We will simply acquire the data and present the data, nothing more. The data will be available for sex-positive boutique stores to eventually use to help their customers feel safe in choosing reputable toys, and help the retailers feel safe in recommending a great dildo. The data will also be there for bloggers and reviewers to refer to, as well as the average consumer.
What can you expect from me? True, I'm a founder of Dildology.org. But here, in the space of dangerouslilly.com, I will continue to be a reporter/journalist/sex toy reviewer first and foremost. When Dildology.org comes across an item that doesn't match up to the manufacturer's claims, Dildology as an organization will not be "alerting the media". I'm the media, and as Lilly I will be using my blog to help shine a spotlight on the squiffy items. That won't ever change.
~  ~  ~  ~  ~  ~  ~  ~  ~  ~  ~  ~  ~  ~  ~  ~  ~  ~
We can cry out for the industry to be regulated by our government, but really what will that get us? A higher priced dildo. A "luxury sex toy" that costs double what they do now, and their current costs are already prohibitive to many. Sex toys that take twice as long in development resulting in fewer, quality new sex toys being introduced to the market every year. When you bring the FDA to the party, you get mountains of paperwork, costly fees and annual 3-4 week-long audits to retain your FDA classifications. The better solution just might be to let the industry self-regulate, but with a little help from a neutral party.
I encourage you to share this post, write about Dildology.org on your own blog, link to it, follow us on Facebook and Twitter and just in general spread the word to as many people as you can. The bigger the media attention is from bloggers, the better chance we have of being written up in larger online mags, which betters our chances of raising the money we need to get started on testing toys for you. We were conservative thus far in sending out our press release, not wanting to spam people. If you'd like to view it and share it, it is on our site. If you received it and know of other peers who would be interested, please forward it on. Thank you!

 ~  ~  ~  ~  ~  ~  ~  ~  ~  ~  ~  ~  ~  ~  ~  ~  ~  ~
Want to make a difference? We could really use your help:
~ Donate money* – without it, we won't be able to test much
~ Spread the word – the more media attention we can get, the more donations we can get
~ Incentives for donations – these can be "limited quantity" but please, no sex toys
~ A lab – Our current lab is small without the ability to cut us a price break. Currently an FTIR costs $200, while a GC-MS costs at least $400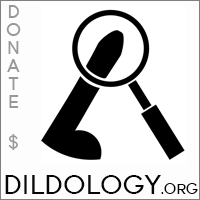 * We were using GoFundMe to handle donations, however suddenly WePay has decided that they don't like sex. Our account was killed in less than an hour after launch, despite the account and campaign being active/live for 2 weeks now.  So for now, I direct you to our Donate Page on the site, where we will be handling things for the time being. We'll be starting a Donations Drive in the form of a Blog Carnival in the next week or so, stay tuned!
Read More
All text and images on this site require permission before they can be used anywhere. To obtain permission click here to contact me
Posted by Lilly | 2 Comments
I mean "aftermath" in the best possible way, but yet my brain is a freaking mess. "Overstimulated" is the best way to describe my current state. I go from leading a fairly boring life to a jam-packed weekend full of sex geek fun, feminist conversations, sex-positive atmospheres and 50-some hours with "my people". It's funny to me how different Mcon 2012 was from Mcon 2011 – a lot of the same people were present (but yet a lot of new faces) and a lot of similar sessions/discussions but my experience was very different. This year I co-presented a session on Blogging (the only session not to focus on anything sex-related, I think), I found slightly fewer sessions that interested me and/or applied to me personally, I hung out with different people.  Last year I think I really only spoke with 1 of the vendors but this year many hours of conversation was had whether it was in the vendors rooms or over drinks in the hotel bar. It was enlightening, empowering and validating. I think I have a better idea of what road I'm going to be taking now that my time in the sex bloggosphere has hit a multi-path fork in the road.
I will continue to remain "Lilly" and mostly anonymous. I will not be telling my family anything, unless it gets to a point where I simply have no choice. It's not easy lying about my whereabouts but it's been done so far. All that matters is that my husband is incredibly supportive of me and loves what I'm doing, loves that I care. That's really all I need. He had a supremely shitty work week and was just depressed and exhausted; I felt guilty, a bit, for having fun at Mcon when I felt the pull to be a supportive partner to him but he wouldn't let me go there. He insisted numerous times that I deserved this fun weekend and that I needed it, that he was proud of me and wanted me to soak it all up. And I did.
I was still my same socially awkward self, but less so. I started up more conversations. I put myself into conversations. Yes, I panicked when I realized that the "oh hey meet us at the bar for drinks" turned into "Oh, we're sharing a table with Dr. Carol Queen, Dr. Joycelyn Elders, Lynn Comella and Metis Black" but hey, I didn't speak. I let the grown-ups talk while I sat on the edges in awe with the lovely Jenna of Tantus. Crista (my amazing partner in crime for the weekend, and roommate) and I hung out with Ducky Doolittle, Jenna and Metis; had conversations and intelligent discourse on the ethics and practices of the sex toy industry. It was a dream. I got enough hugs from friends to last me weeks. I felt pretty in my big Victorian skirt. Nobessence is no longer an entity, a luxury company – I know them now to be a spectacularly amazing couple leading a fairly normal but wonderfully sex-positive life committed to making excellent sex toys. I'm trying so hard to keep all the memories and words said in all these amazing conversations fresh in my memory but my cursed brain is leaking out things. I hate that. I wish I could have just been wired all weekend, recording everything like a spy. For my own personal use, of course, nothing else!
You all know I've never thought much of the Big 5 companies of the sex toy industry, but I know think even less of them if possible. While I can't repeat some of what was said, suffice to say you should just take my word for it. Support the smaller companies whenever possible, you'll never regret it. But I also learned that I'm wrong sometimes and while I still say JimmyJane is overpriced, Jacq from Sugar in Baltimore told me things that changed my opinion a bit. I finally held a fully-charged Form 2 in my hands and noticed it only once had that wonky motor issue other reviewers had mentioned but I also noticed that it was perhaps a little more powerful than I expected and it certainly surpassed the (still hate it) Form 3.
I think I'd like to consider the possibility of hanging up my shingle as an official consultant. Now to narrow down who I can help and what I can do and how to go about making this a reality. But there are a number of smaller sex toy companies/manufacturers/adult industry people that need a better SEO presence and need more information on social media but don't know how to get it. I think I have something to offer. I have the experience of being on both sides of the coin.
Not everyone will be walking away from MomentumCon with the glowingly positive experience that I had. Some people are hard to please, some are argumentative, some are just simply looking for absolute perfection from everyone and every word said. It won't happen. Nobody is perfect and people don't always do/say the right thing – but we tried. We all had good hearts. But the first person to gripe about my "privilege" and "checking it" just because I was able to go to Mcon? Will be told where to go. I was not handed my trip to to Mcon on a silver freaking platter, I worked MY ASS OFF to make the money to get there. I made sacrifices and I worked hard.
So read everything with a grain of salt.
I can only hope and pray that there will be a Momentum 2013 because we all need more – more instruction, more discussion, more debates, more affirmations – and we're not done learning. If you are reading this and read my posts about last year's event and say "I wish I could have gone", here is my advice to you: Do whatever you have to do to start saving up now and get yourself there next year. You have no idea how it will change you. It changes you. It's amazing. Thank you, everyone, for making this weekend the best weekend I'll have all year, hands down.
Read More
All text and images on this site require permission before they can be used anywhere. To obtain permission click here to contact me