Posted by Lilly | 13 Comments
2 years ago I started my own little weekly sexy photos-n-more meme for many reasons but mostly because I didn't feel welcome elsewhere. If others wanted to join in my slightly-more-risque version then so be it! It started off as a rebel yell which grew into a quiet, small group which then grew into a something a little bit more substantial. While I haven't personally participated most weeks lately, I still enjoy hosting the space for others. We're not a great big group but I have to admit that I prefer it that way. I try my best to foster the "community participation" aspect that some felt was lacking from HNT where there would be 50-some players but only breadcrumbs from a dozen (unless you were a thin, conventionally beautiful woman posing in artistic provocative shots). While I know that not every player comments on every post, every week, I still hope that the players feel that it is a good community. We're not the only ones out there, though, and likely not the most popular. But I still keep it the old gal kicking.
Since I'm practically immobile from a serious of unfortunate events culminating in back spasms so severe I couldn't even get out of bed or walk for a good part of this last week, instead of plying you with something new I will re-post my very first Wanton Wednesday contribution. In two weeks though, for the 100th edition of Wanton Wednesday, you will indeed see something sparkly and new.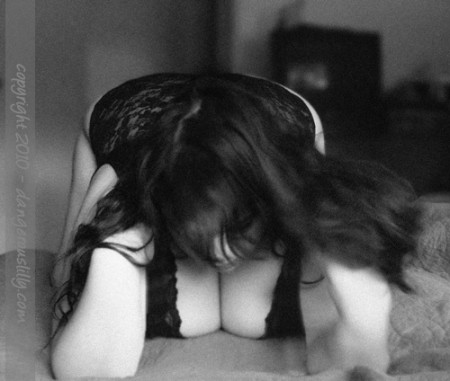 See who else is playing along!


Read More
All text and images on this site require permission before they can be used anywhere. To obtain permission click here to contact me