Posted by Lilly | 15 Comments
Last weekend the hubs and I went to Kohls for one thing but managed to come out with a bunch of other unintended things. That's always the case with us, it seems. Some of the things I came out of there with included a few really cute tops. One of them is a two-piece, and both pieces are sheer. When the patterned overshirt though is on with the camisole, you don't know the cami is sheer. I didn't realize until I was disrobing and hubs started staring like this wolf. To further tease him I did that trick of taking off the bra without taking off the camisole. His lascivious grin then became more like this wolf.
While I was sitting down at the computer a bit later I thought this glimpse through my make-up mirror was pretty cool so that's how you get it.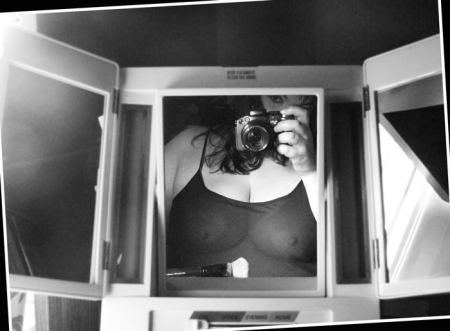 See who else is playing!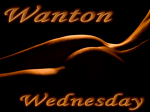 Read More
All text and images on this site require permission before they can be used anywhere. To obtain permission click here to contact me