Wanna know why Tantus is so awesome? This, my friends, is pretty awesome:
 

The good thing about sex toys, is that you don't have to wait around for a special occasion to have some GOOD CLEAN FUN. But the good thing about special occasions, is getting unbelievable deals, on amazing products.
 
That's why we're giving you 30% OFF EVERY ITEM IN THE STORE for the entire month of November! Not only that, but if you spend $75.00 or more, you get your shipping FOR FREE*. So don't wait around to find that perfect gift, for that special someone.
 
Who knows, you might not even have to wrap it!
 
Use promo code THEDIRTY30 at checkout for 30% off and Free Shipping if you spend $75.00 or more.
 
*Free shipping applies to domestic customers only.
NEW ITEMS – DILDOS – VIBRATORS – PLUGS – STRAP-ONS – FOR HIM
SENSATION – LUBE & CLEANERS – CLOSEOUT ITEMS

 GRAB BAG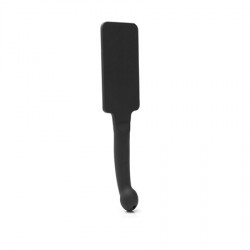 Have you seen this yet??
"Tantus' Plunge paddle is a multi-use 100% Ultra-Premium silicone product that has a perfectly placed insertable bulbous head, smooth shaft, and an arousing paddle, for sensuous and exhilarating fun all in one magnificent design. Tantus' Plunge Paddle has an insertable handle, boasting 6" of length, and 1.25" of gripping girth. The paddle provides a quick switch to lascivious foreplay, bawdy afterplay, and everything in between, giving you the ultimate toy for your toy box. It's everything you need for some GOOD CLEAN FUN.
Width: 1.25"
Insertable Length: 6″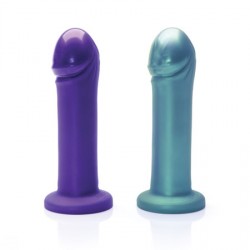 OR THIS??
I love that blue color. LOVE it.
All hail The Duke! The Duke Vibrator commands power and pleasure with 6.5″ of smooth, firm shaft and emphasized ridges on an imposing head for repeated G-spot stimulation (1 1/4″ shaft, 1 7/8″ head).
Together with a waterproof bullet-vibe that gives waves of pleasure, The Duke will have you begging for His Majesty.