I'm currently being a typical ADDer and working on 4 reviews at once, trying to get one at least out the door whilst 5 other things vie for my attention. I have about a dozen plates spinning in the air right now.
Two of my upcoming reviews are Lelo products – the updated versions of Mona and Ina. (quick thoughts: Mona – yes definitely, Ina – maybe) So until I can get something of value posted, make sure you take advantage of this 30% off sale at EF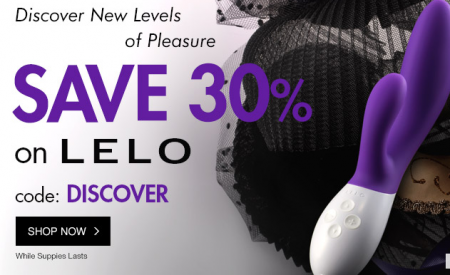 This sale would take the Mona 2 down to $88.89, the Smart Wand Large down to $118 and the Mia 2 down to $48, just to name a few. It's stock-dependent, so they won't have all the colors on some things.