This is the last of my pics from my final week of work. As you can see by the lack of posting here, moving is….overwhelming. We thought the packing was bad but the unpacking! Ugh! Utterly surrounded by boxes and finding little things in the house that I don't like and then opening a box and trying to put stuff away only to find I can't because the spot is blocked by more boxes *Sigh* It's a wee bit frustrating. As is not being able to find a grocery store like we had back in the old city – the grocery store that had everything. It was huge, there was tons of variety and I have to say the stores here are lacking. How I can have gone to 5 different grocery stores and still not found something as frighteningly simple as a bag of mini Hershey's bars for hubs is totally beyond me. Let's not even get into the organic/natural snacks and foods I'd come to love and rely upon.
Anyways. Hopefully soon I'll post something else slightly interesting here. e[lust] submissions will open up Thursday so that will give me a little distraction. I'm actually finding myself wanting to start working on projects for people now. You'd think I would want to bask in my non-working status finally but I'm getting antsy. I might even consider bringing my blog designing back on board. Who knows!
Apologies for the sloppy blurred-out backgrounds on these….even being gone from there I still feel the need to take care of my anonymity.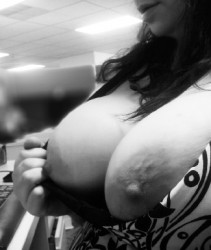 See who else is playing!