Posted by Lilly in Old Stuff, Photography, Wanton Wednesday | 15 Comments
Wanton Wednesday – Slightly Wanton Bedtime
My return to Wanton Wednesday coincides with its move, to a subdomain here off of my blog. Some changes have been made that I hope leads to more participation and better traffic for the participants, and more changes will slowly come about in the following months.
I like to sleep in comfy things, or nothing. Usually I wear a bra, sometimes I go without. I have a cute t-shirt that had been a favorite to wear in the summer that has recently become too big to be worn out in public so it's officially a PJ shirt.
When I have a bra on, you can see about half the bra. But when I'm laying about in bed, it shifts and turns and things….get exposed. Click on the photo for another angle.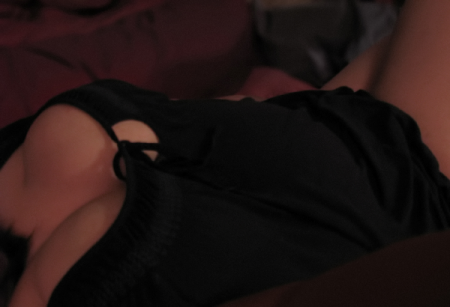 Click the button to go check out all the other lovely people playing along!