Posted by Lilly in Old Stuff, Photography, Wanton Wednesday | 16 Comments
Wanton Wednesday: New Bra!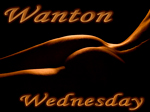 Last week I purchased a few things from Lane Bryant and it's the first that I've shopped there in years…..they're generally too over-priced but that day they had a big sale. I came home with some tops I'd normally not have even tried on and loved my new purchases. One of my faves was this sweater/cardigan/hoodie that is casual or can go over nicer tops, and fits beautifully even just zipped up all on it's own. So I went back tonight to get another sweater, another top and some bras. I was lured in by their pretty bras and bought two non-practical ones. One will end up going back, but the other I tried on for hubby and got quite the reaction so I guess I'm keeping it.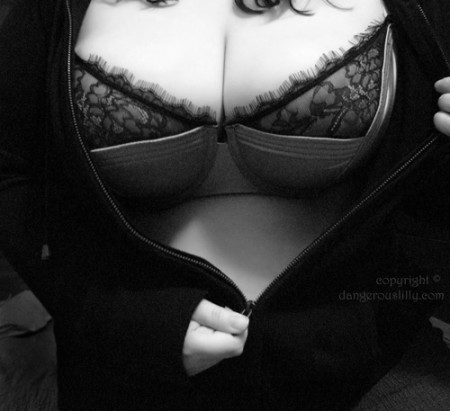 I came out into the living room while hockey was on with my new sweater all zipped up. He looks up and grins, and says "New bra?" Apparently my old ones were saggier than I thought! So I did his favorite thing….I unzipped my hoodie to reveal what's underneath.
Here's another, more obscene view: