Posted by Lilly in Old Stuff, Photography, Wanton Wednesday | 19 Comments
Wanton Wednesday: Just a peek
Today's post not only brings you a WW pic…..but also my unveiling of my brand new layout! If you're reading this in a feed reader, please stop on by and take a gander. Let me know your thoughts!
Some changes, other than the sparkly banner and new colors: Instead of my blogroll being in the sidebar, it is now on it's own page so that I can fit in tons more links to good bloggers. The categories and pages are now up at the top. For the time being I have removed the Yahoo pingbox, as it was bogging down my site while the box waited on Yahoo to respond. The formspring box will be back up soon as fs decides to cooperate.
And now, what you came here for. The tits.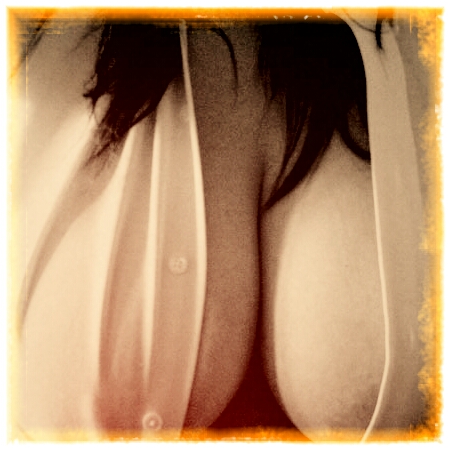 And as a bonus, a lil saucy-ness: