Posted by Lilly in Navel-Gazing, real life, Wanton Wednesday | 9 Comments
Wanton Wednesday: A Week of Phone Porn
Monday
First full day with the new phone
Sammi ( what, I can't name my phone?) has replaced my netbook for at-home-but-don't-want-to-be-in-my-office web browsing. It facilitates stuck-in-traffic amusement. A spark here and there as I glance at a TwitPic from some hot chick, or follow a link from Twitter to a hot post.
Tuesday
Ooohh, fancy camera!
Tuesday shows a return to WW after I found some really artistic camera-effect apps. I'm still looking for more and playing around with settings. My only gripe is that I find it a lot harder to take self-shot camera-phone pics with this new phone, as the "shutter" button is on the touchscreen and a lot of fumbles and mis-fires occur in trying to get a decent pic.
Wednesday
Raising the heart rate
I'd forgotten my ipod, and haven't yet put music on my phone, so I puttered around on Twitter and such during my lunchtime walk. Someone I follow was retweeting links to some chicks TwitPics and uh…..wow. (also, I'm such a "guy" sometimes, I get frustrated if there's a lead-up of sexy pics and no vulgar display of vulva) This chick had a gorgeous body and loved to show it off. Yay! Of course this also left me incredibly horny.
Thursday
stealth reading
While browsing the archives of my current favorite haunt for makes-me-wet written erotica, and subsequently trying to manually jerk off in the ladies room, I was reminded why I used to always have a vibrator with me at work. I finally emerged from the stall with weak legs, a flushed face and an ultimately unsatisfied cunt. I just couldn't quite get there.
Friday
surprise smut
A much-loved but costly app is the Amazon Kindle app. The app itself is free…..it's the books that aren't cheap. I tend to enjoy chick-lit, modern romance books a la Jennifer Crusie, etc. Pure escapist fun stuff. What do we have here? Surprise smutty sex scene! yay! So now I can purchase hot short-story sexy anthologies for when I need a fix and I'm not able to hold a book in my hand.
Tuesday
heavy breathing….ask and ye shall receive

Long ago and far away there was a young man I flirted around with online and we (especially he) had a penchant for utilizing the "leave a voice message" feature of Google Talk. I've always loved listening to people jerk off. Men, women, I love it all. Thanks to cell phones, web sites, and more I've listened to a number of people that I'll never meet as they forget I'm listening and just let…go. The hitch in their breathing, the whimpers and groans and moans, the sighs, the orgasm….. *sigh yum*
So today, I asked on Twitter if any women would be interested and brave enough to leave me a voicemail (and by that I mean heavy breathing etc hehe) on my Google Voice number. I had a couple say they might but I'm still waiting on these gorgeous gals to follow thru ;) One lovely gentleman did leave me a short naughty bit. And one anonymous (I'll see if she outs herself in comments) girl who left me the MOST delectable voicemail in exchange for the following photo: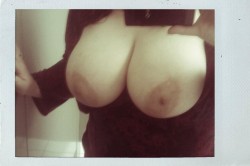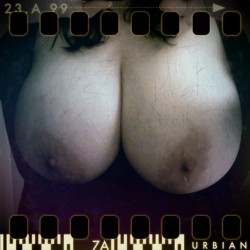 I queried on Twitter if perhaps maybe I should put up a Google Voice widget here and see what I get…..and so, I'm doing it. I'm eyeing up a few ladies who said they'd do it if I put the widget up. Most likely it won't stay up forever. You get only 3 minutes, so make it good!
(type in your initials, nickname, whatever. then your cell phone number or whatever. you can click on "keep private" and i won't see your number. then answer your phone! it'll ring, and when you answer it will connect you to my voicemail. simple!)
(oh and, you don't need to have google voice to do this….your own phone will work, GV calls you from a ghosted number and then you leave me the msg, and it doesn't tell me your real #)