Posted by Lilly in Wanton Wednesday | 18 Comments
Wanton Wednesday: Contrast
Somehow, taking this picture while I was on a Liberator ramp made me look even more pale than I am. Of course, there's something about my skin that in natural lighting I tend to glow a little.
I swear, I'm not a vampire.
But…..I DO bite. It's just another one of my oral fixations. But I'm a courteous biter. Only if allowed and only in good spots ;)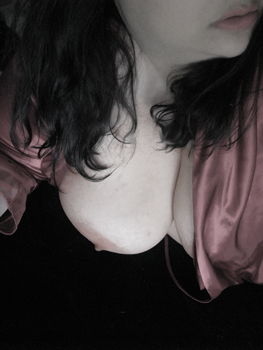 Check out who else is playing this week!