Posted by Lilly in Wanton Wednesday | 10 Comments
Wanton Wednesday: Sticky Sweet
You got the peaches, I got the cream
Sweet to taste, saccharine
'Cos I'm hot, so hot, sticky sweet
From my head, my head, to my feet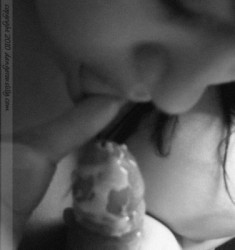 One of the Frosted Cockcake pics that I've not shown you yet….
So when I went to look up the lyrics for "Pour Some Sugar on Me" I realized that this was one of those songs/bands where not everything was intelligible and the victim of many people singing the wrong words. Wow I think I messed up half the song back in the day!! LOL
ohgod *hides* those clothes. the hair. WHAT were we THINKING?!?!?!? O.o And why did those guys think it was cool to wear *their own* concert tees?!?!