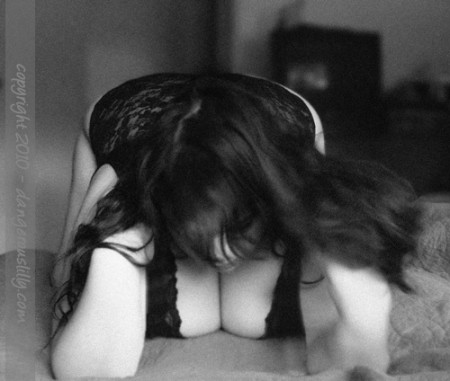 Man if THAT isn't an over-used "off of hiatus" post title, I don't know what is.
You know what's funny? As in downright hysterically fucking ironic?
I put myself on a forced break and suddenly the fuckin posts just come POURING out of me. Srsly. I have a shit ton all queued up. It's nice and all but…
WTF?
I go on my break starting Tuesday morning, and by Wednesday I'm writing. But no, I'm on hiatus, and I'm not the sort to say I'm going on a break just to grab some attention and poor-babies; no I was on break and fuckin stayin away from y'all.
No offense.
Seriously.
Actually my faithful readers/commenters are the few I wasn't hiding out from. I was hiding from myself, from my snark and misdemeanors, my lack of patience and tolerance for immaturity and nonsense and lemme tell ya….there's a lot of that on the interwebz. It's a disease, I tell ya. Tuesday evening I had to forcibly remove Tweetdeck from my computer, fully uninstall it, so that I wasn't tempted to see what others were up to because every time I did I got pissed off all over again. Immaturity. Tantrums. Entitlement. Seeing people kiss asses that I know shouldn't be kissed, that if they knew what I know….but it's not my place and it's not a big enough deal anymore to waste my time caring. I'm just going to keep on doing my thing, being me, and that's good enough. Every time I thought I might be over my cranky spell, I'd log into Twitter or read some pompous blowhard's blog post and just get ticked off all over again. Until I was finally able to breathe and have my emotions under control, the hiatus was necessary.
On a related note, the return-from-hiatus brings with it some changes to my blog. I won't be participating in HNT anymore, in any fashion.  I will still occasionally post those sorts of photos of myself, but I think I'm going to call it Wicked Wanton Wednesday…..if any other harlots who wanna show sexy skin care to make it something real, maybe it'll become more than just Lilly being silly. If you wanna do WW with me, well, I have no rules. If you want to use the button I threw together and link to me I guess that'll do but I don't think many will join me for now.
I will still be visiting the posts of HNT participants partly because it goes along with my job as editor of e[lust].
Other changes are going to be some more regularity, as much as this ADD chick can muster up. More "Ask Lilly" sex toy columns on a certain day of the (every other) week; Something new called 'Tales from the Parking Garage' which you'll hear about soon; and other shit I haven't decided on yet.