Posted by Lilly in HNT | 28 Comments
HNT: Melancholy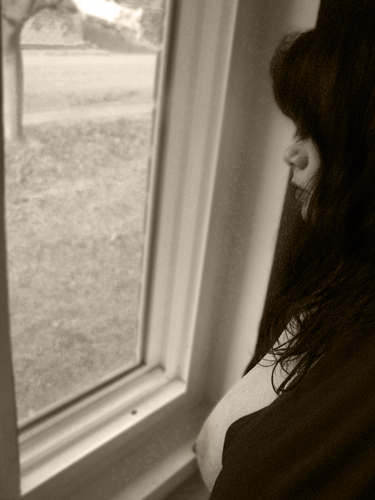 mel·an·chol·y

(m

l


n-k

l


)n.
1. Sadness or depression of the spirits; gloom: "There is melancholy in the wind and sorrow in the grass" (Charles Kuralt).
2. Pensive reflection or contemplation.
Taken a few months ago when the weather was still nice enough to have the windows open. A lounging day of wearing nothing but my comfy jersey-material burgundy robe. Alas, now, we're being plagued with cold, crappy weather that won't make up its mind between rain sleet and snow. Blech.