Posted by Lilly in Navel-Gazing | 6 Comments
Busy Little Bee
Sometimes, you just need to keep busy.
In the last few weeks I've buried myself in some projects doing simple blog design and banners for people. For some of the work it's a job and other stuff it's just because I wanted to. The "wanted to" part is doing things like making a set of blog banners for Rori's Sexy Bloggers Lists (over there in the sidebar). I emailed them to her, but if you'd like them for your own blog (minus my placement numbers in the corner of course) just let me know and I'll send them to you. I know she's swamped with work and likely hasn't even had a spare moment to check her email yet.
Tess & Diva's trip to Las Vegas suddenly also morphed into a ….. fisting party? I think AAG is to blame, personally ;)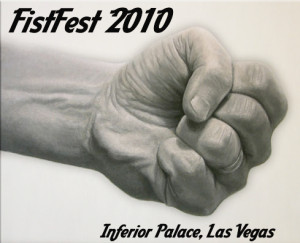 I also did the banner for their new company, Tied Up Events.
Then there's the banner for our little group venture because we're all such ranty, cunty bitches sometimes: Rant of the Month Club. I recommend that you check it out and submit your own ranty piece for the site. Let it out. It'll make you feel better.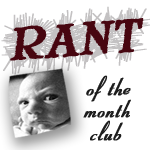 And of course a good number of the banners that are in my sidebar, I tweaked/created, but that's not part of my current frenzy. Want your own? I'm not free, but I'm cheap ;)
~ ~ ~ ~ ~ ~ ~ ~ ~ ~ ~ ~ ~ ~ ~ ~ ~ ~ ~ ~
In other news – why haven't you checked out KinkAcademy.com yet? Here's just some of the topics that have popped up in December:
~ Stretching & Strengthening for the Dominant. Video post, and the instructor is naked. Naked stretching. Need I say more? (last month was the Submissives version)
~Various flogging videos – How to flog if you're petite; How to make your own flogger from cheap neon cord; Learning the figure-8 technique
~ Learning Fire Play – video clip to learn a few basics & practice techniques
There's pretty much a new post every single day. They really make the membership fee really stretch far.


(yep, did this one too)