Posted by Lilly in HNT | 23 Comments
HNT: Having Fun
So I was wrong, there was a picture or two of me during the party, or at least parts of me. From cleavage to Kyle delivering a few tame swats of his paddle or Kyle and I playing around with Diva's Njoy Eleven (lucky bitch). Big thanks to Roxy for taking the pics with Kyle and I, they turned out great!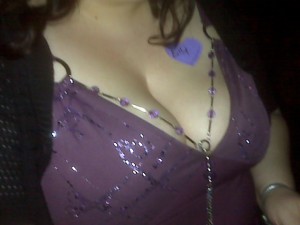 So, So what I'm still a rock star
I got my rock moves

And I don't need you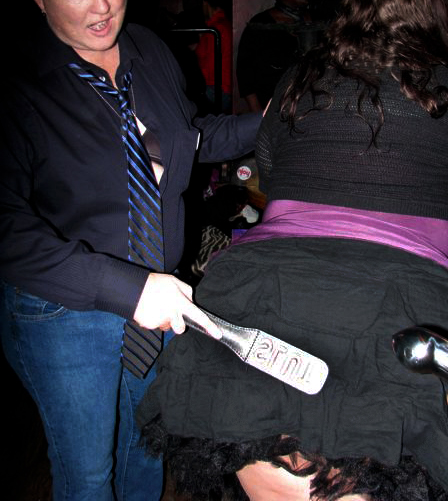 And guess what
I'm havin more fun
And now that we're done
I'm gonna show you tonight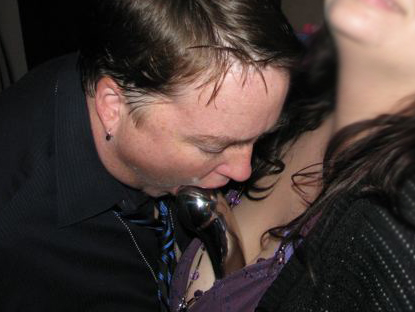 I'm alright!
I'm just fine!
And you're a tool

so
So what
I am a rock star
I got my rock moves
And I don't want you tonight

~Pink "So What"

Take that. To R, who's out of my life. To a few friends, who shall remain nameless. And cheers to the beautiful people whom I had fun with that night and that weekend, you all fucking rock.