Posted by Lilly in HNT, real life | 35 Comments
Half-Nekkid Bride!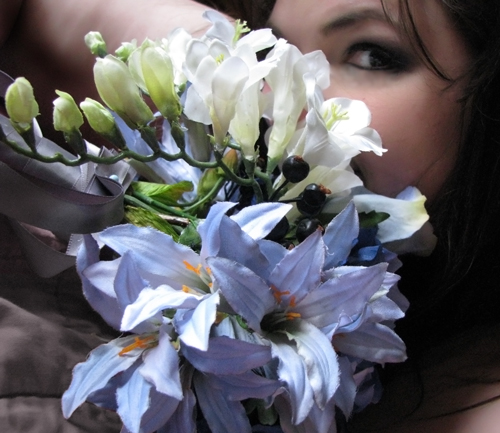 In case you missed it, I formally announced on Monday that I got hitched on Sunday. Even though I was twittering questions about clothing, and silk flowers for bouquets, and wedding bands, and how the fuck to get off my engagement ring, and which ring is worn first (wedding band or engagement ring) and etc…..Some of you thought I was joking! That surprised me. Is it that shocking that I should get married?
The official piece of paper doesn 't change a whole lot with us – but it means we're officially recognized, can make emergency decisions for each other, and share in benefits only bestowed to married couples. We've been together long enough, it really was about time.  I'm still able to date and fuck and carouse just as before! Don't worry, nothing about this blog will change ;)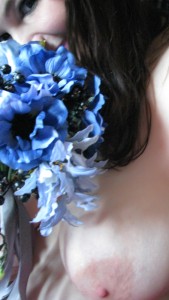 This weekend we're headed off to Maryland, eastern shore area, for a short 24-hour honeymoon- if you can call it that. A night out of town, to drive around an area we know so well, and have some wonderful cream of crab soup and crab imperial. Yum!
I don't think I'll be around to very many HNT posts tonight, and I know I won't be up late enough to announce myself at Osbasso's – perhaps someone could do it for me? It seems that the stress, lack of sleep and high humidity weather of the last couple weeks has all ganged up on my fibromyalgia and I'm in a lot of pain from head to toe. I'll try to make proper rounds tomorrow and Friday!