Posted by Lilly in HNT | 23 Comments
HNT: Another Notch
On the day last week that R had control over me, he insisted on a few more parking lot exhibitionist photos, like the last set from a few months ago. The difference now is that I am in a new lot which has 3 times as many cars and is much busier in the time of morning I get there. There was more risk involved this time.
And not only with the busy parking lot but the little side street it is off of, that I have to walk along on my half-mile journey to my office.
I gotta learn to be more aware of my surroundings.
There was a guy walking behind me, I don't know what car he came from. But I had my phone out and was previewing the photos I had just snapped for R, trying to decide which ones to send him. Just as I finally chose one to attach to a text message, this guy (who walks way too quietly) finally passes me. He saw what was on my phone screen, it's a given.
Clearly, I'm a little rusty given this and what happened later in the day in the restrooms.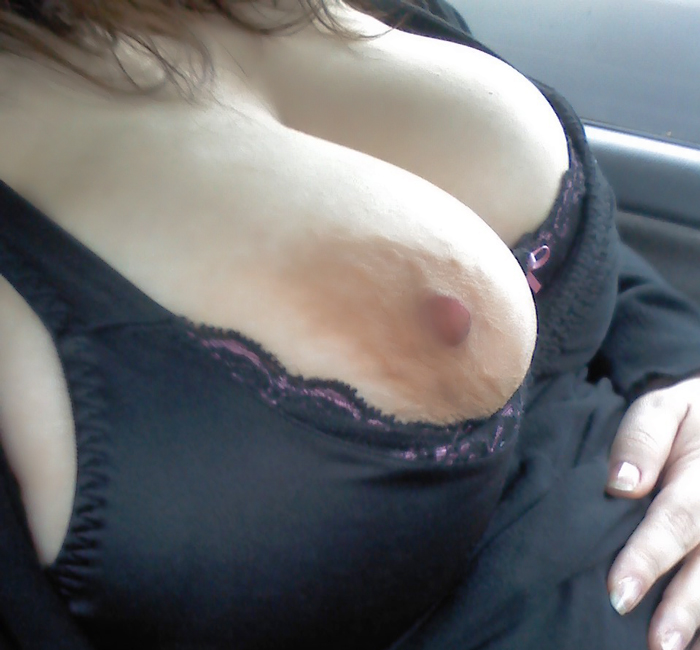 Another version will be submitted to Tits for Troops for the next edition. It's been too long for me!