Last week I showed off my boyish side. Since I can't have one without the other, here is a view of my femme side….
Silky hair
Satin nightie
Black Lacy bra
Blush-Painted lips
Glass of strawberry-white wine
Oversized soft sweater to keep me warm until someone else helps out
.
………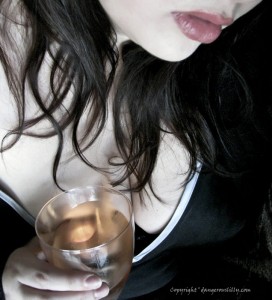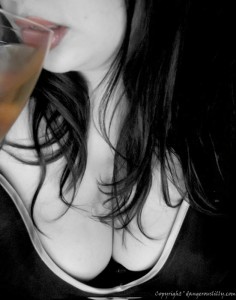 .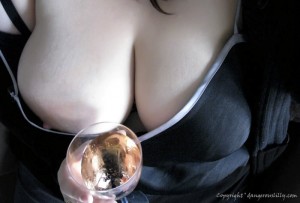 ……
This side of me delights in the sensual. Being pampered. Or doing the pampering. Getting all domestic and cooking up a gourmet meal filled with foodgasms. This side of me wants the Fuck Me shoes. The ability and bank account to wear Agent Provocateur items. This is the side of me that you really have to watch out for….I've got feminine wiles and I know how to use them. But I must mention that although I may appear soft and pretty, I'm not to be treated like a little doll. It takes a lot to break me (take that any way you will…).
I'll get called many things….
Siren
…………………..Temptress
………………………………………………Femme Fatale
Dare to find out if they're true?